Featured Instagram Posts
November 4, 2022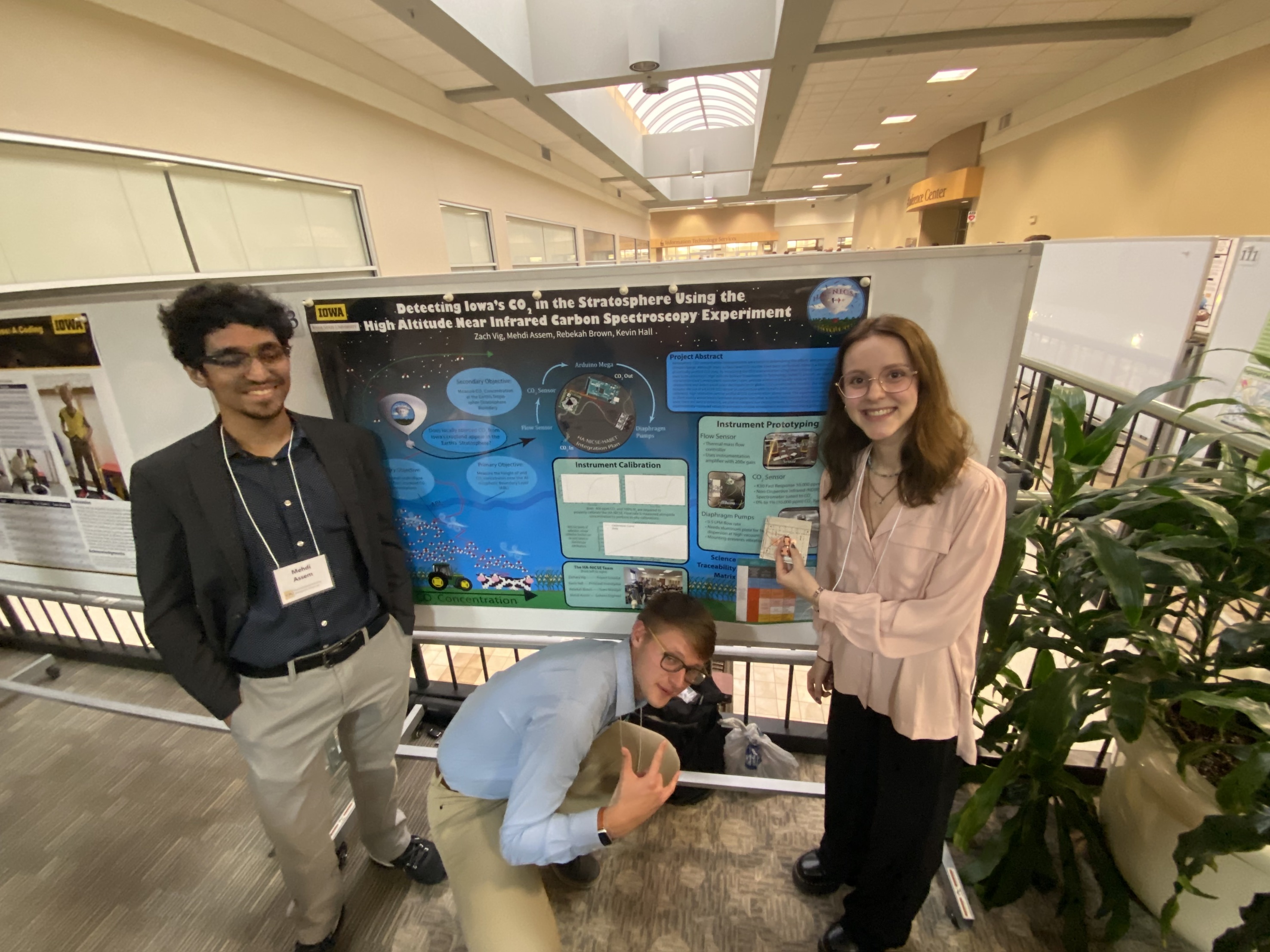 Multiple members of SPS are apart of the class Egde of Space and presented posters at FURF last Wendsday. They are designing and building an instrument as a team to put on a weather balloon to collect data. #sps #spsatiowa #physics #astronomy #weatherballoon #physicsresearch #astronomyresearch #poster #posterfair
Click here to visit this post.
November 9th, 2022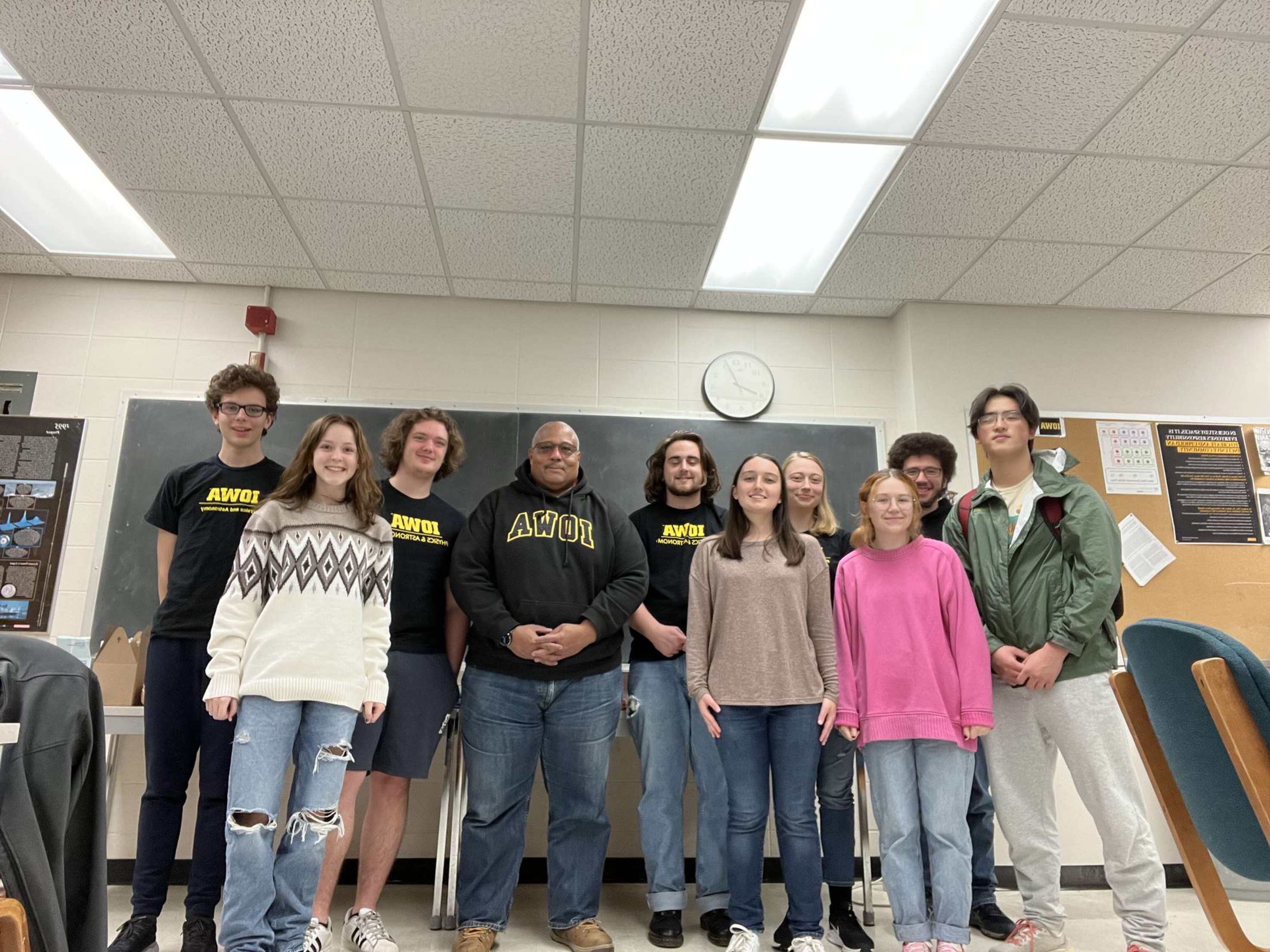 Last weekend SPS invited Dr. Vincent Rodgers to a potluck! We ate good food, discussed physics and what Dr. Rodgers studies in physics, and had a great time! #sps #spsatiowa #physics #theoreticalphysics #theoreticalphysicist #potluck
Click here to visit this post.
November 10, 2022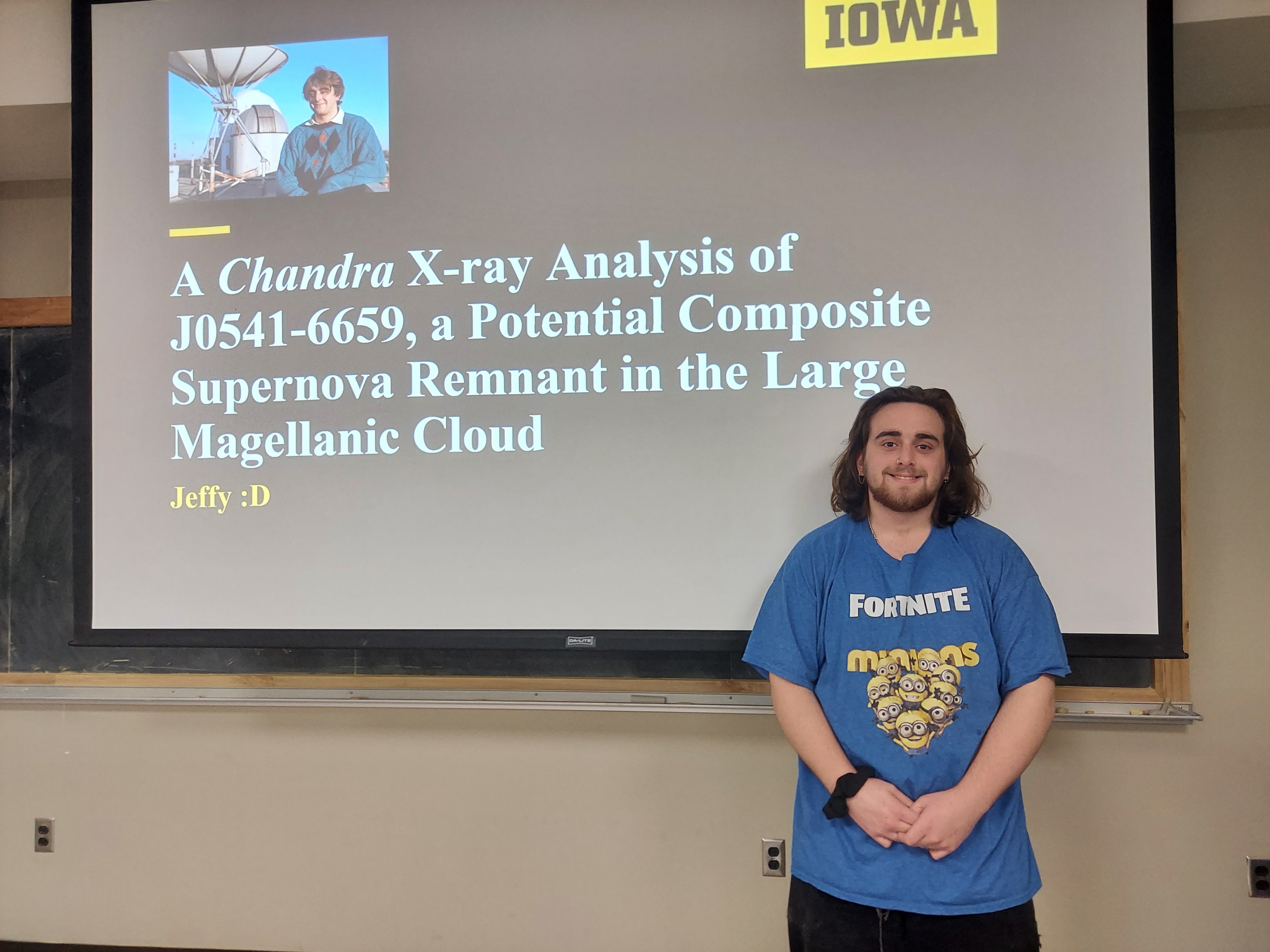 Last Friday, Jeff Leiberton gave his colloquium titled, "A Chandra X-ray analysis of XMMU J0541-6659, a potential composite supernova remnant in the Large Magellanic Cloud." When asked to describe his colloquium he said: "In this talk, I discussed my work on MCSNR J0541-6659, a peculiar SNR in the LMC. The SNR has an asymmetric morphology and two main emission components: an extended, soft (<1.0 keV) "shell" of emission and a concentrated, hard (>1.0 keV) "knot" of emission. I provided a possible explanation for the observed structure and emission, suggesting that it may be attributed to recent interaction with the reverse shock" #sps #spsatiowa #xray #astronomy #xrayastronomy #chandra #research #colloquium #undergrad #undergradresearch #undergraduate #undergraduateresearch #astronomyresearch
Click here to visit this post.
November 13, 2022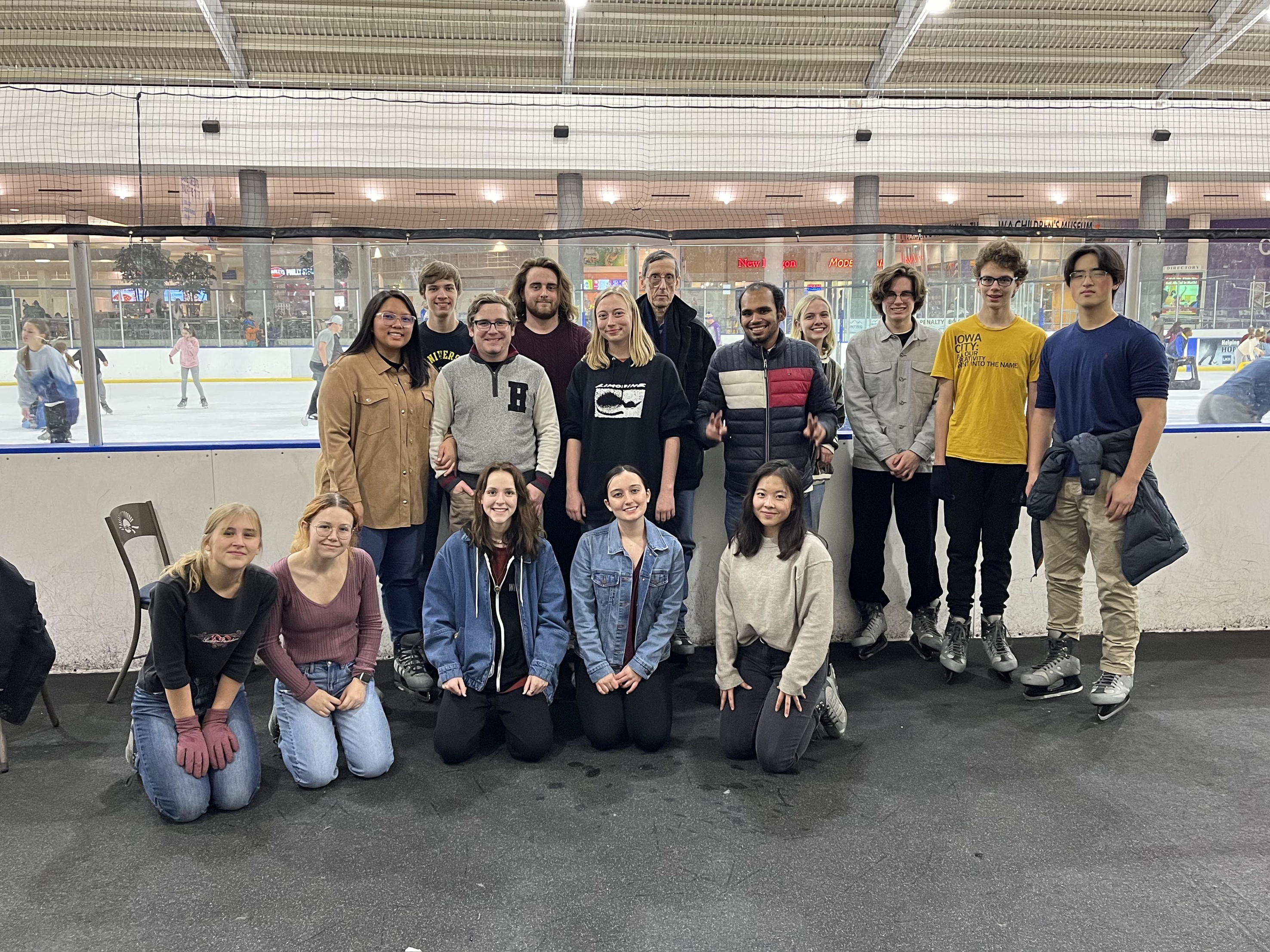 Last Friday SPS went ice skating at the Coral Ridge Mall at the Coral Ridge Ice Arena. Everyone had a blast! #sps #spsatiowa #ice #iceskating
Click here to visit this post.
Frequently Asked Questions (FAQ)
We accept anyone as a member who is interested in physics or astronomy. Most of our members are either physics or astronomy undergraduate majors, but these are not requirements to join. 
We accept members anytime throughout the academic year! Feel free to use our contact form above, send an email to one of our officers, or contact our org email at ui.physics.sps@gmail.com.
You're also welcome to join our discord server! We use Discord to contact our members, organize events, and just plain hang out together. Please use the contact form to ask for the invitation link! 
We do all sorts of activities! Some of our outreach events include participating in Girl/Boy Scout STEM fairs, presenting science topics at elementary schools, and helping the public look through telescopes on the roof of Van Allen. We also have other "in-house" events like game nights, faculty dinners, and undergraduate colloquia. 
If you want more information on any of these events, feel free to check out our events page or contact us using the form above! 
Great question! Getting involved in undergraduate research is a fantastic way to learn what your interests in physics & astronomy are, as well as prepare for graduate school or industry jobs. We are very fortunate within our department to have a lot of opportunities for undergraduate research.
Please visit our Research page to see what research our current members are doing, how to find a research position, and other resources such as travel grants and funding.