Here at SPS we encourage our members to become active in undergraduate research! We provide resources for our members to become more engaged with faculty research, conferences, funding opportunities, and more. Here are highlights of projects our members are working on and funding opportunities!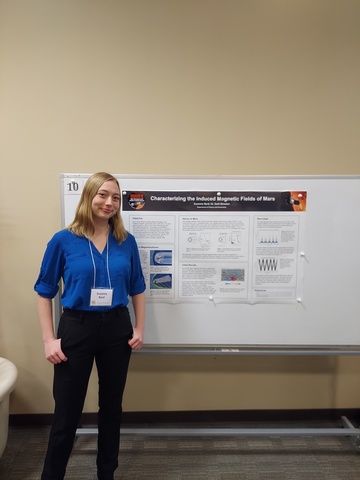 Susanne Byrd
---
The research project I am currently involved in uses NASA's MAVEN mission data to study the magnetic fields induced by solar wind interaction in the Martian ionosphere. The goal is to understand how the induced magnetic fields behave under different solar wind conditions and solar zenith angles, and additionally, learn how planet-specific properties (such as Mars crustal magnetism) alter the formation and structure of the magnetic fields. I am also using data from the Pioneer Venus Orbiter to compare induced magnetic fields at Venus with those at Mars.
Jeff Leiberton
---
I work with Dr. Casey DeRoo performing X-ray spectroscopy of supernova remnants as well as the fabrication and implementation of adjustable X-ray mirrors. To my right is an X-ray image of J0541-6659, a supernova remnant in the Large Magellenic Cloud. The plasma in this picture is greater than 10 million degrees Kelvin! See the DeRoo Research Group website for more information on this work.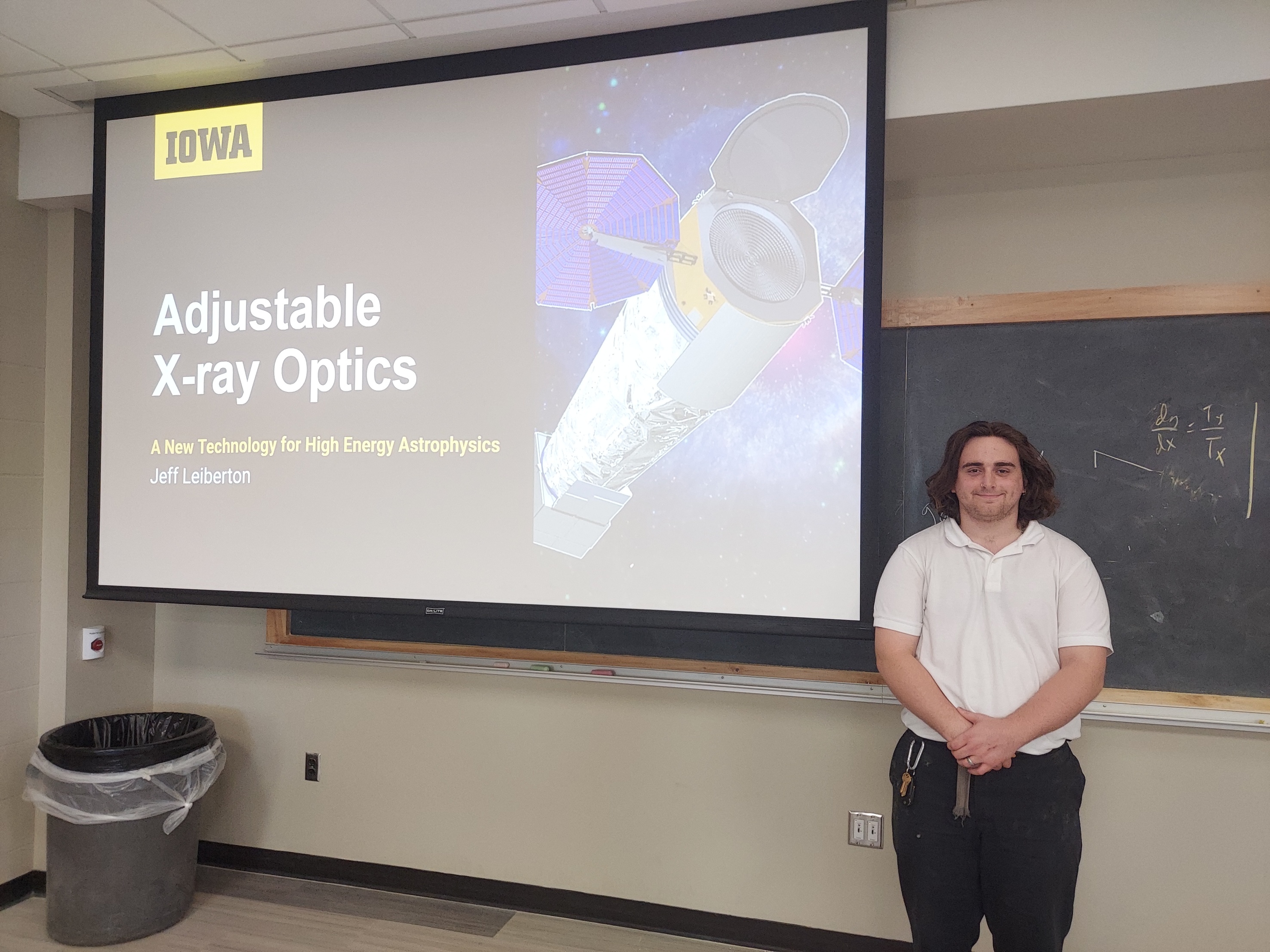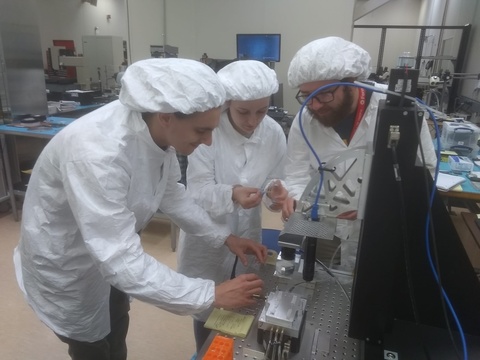 Mary Hagg
---
Mary Haag does research with the University of Iowa high energy physics group with Dr. Jane Nachtman and Dr. Yasar Onel. She has worked on the CMS outer tracker upgrades and the CMS BTL cooling plate upgrade. 
Zachary Piker
---
I do research in theoretical condensed matter with Dr. Denis Candido. Specifically, I work on applications of group theory and symmetry in spin-vacancy centers in diamond lattice structures.
Fellowships and Funding Opportunities